Pepsi-Cola North America is the refreshment beverage unit of PepsiCo, Inc., in the United States and Canada. Its U.S. brands include Pepsi, Mountain Dew, Sierra Mist, SoBe, AMP Energy, IZZE, Naked Juice, Propel, Mug, and Aquafina, among others. The company also makes and markets North America's best-selling ready-to-drink iced teas and coffees, respectively, via joint ventures with Lipton and Starbucks.
Featured Pepsi Recipes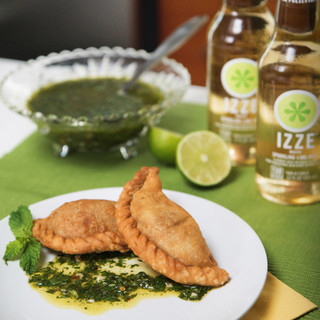 IZZE® Chimichurri Sauce with Mini Empanadas
Let guests spoon the chimichurri mixture over their mini empanadas, and enjoy with an IZZE® Sparkling Lime Mint Mojito!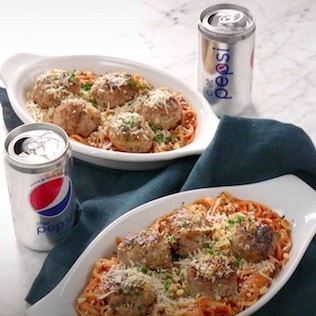 Individual Baked Meatballs Pasta
These delicious pasta and meatballs gratins can be assembled, refrigerated and then popped in the oven for a quick and easy make-ahead dinner. Beverage pairing: Diet Pepsi
Pricing and products may vary by Commissary or Exchange location.
Serve. Save. Enjoy.