Grow with Kellogg Company! Since the 1930's we have been looking for ways to brighten your family's future. Our products are centered on better-for-you ingredients that encourage a healthier tomorrow. Nourish your family with our premium brands such as Special K®, Eggo®, MorningStar Farms®, Pringles®, and many more. Don't forget to sign up for Kellogg Family Rewards to save on even more great products such as fuel and gift cards!
Visit your commissary and exchange store today for great deals on Kellogg Brands.
Features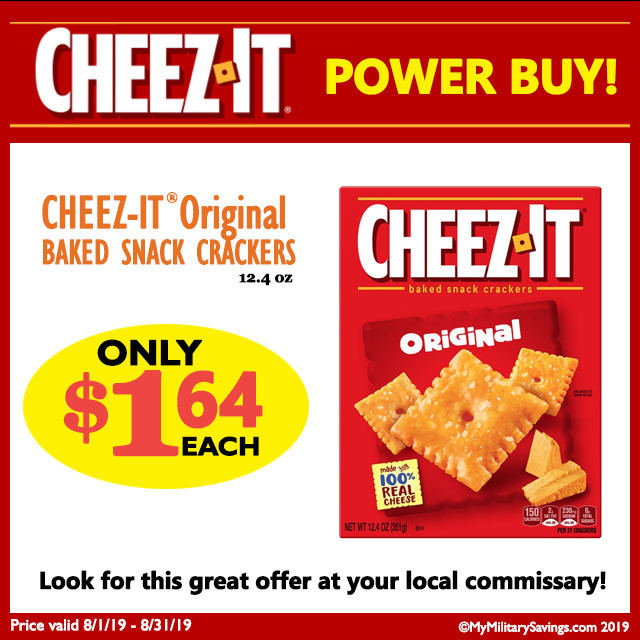 CHEEZ-IT POWER BUY!
Great commissary savings from Kellogg's 8/1 - 8/31/19!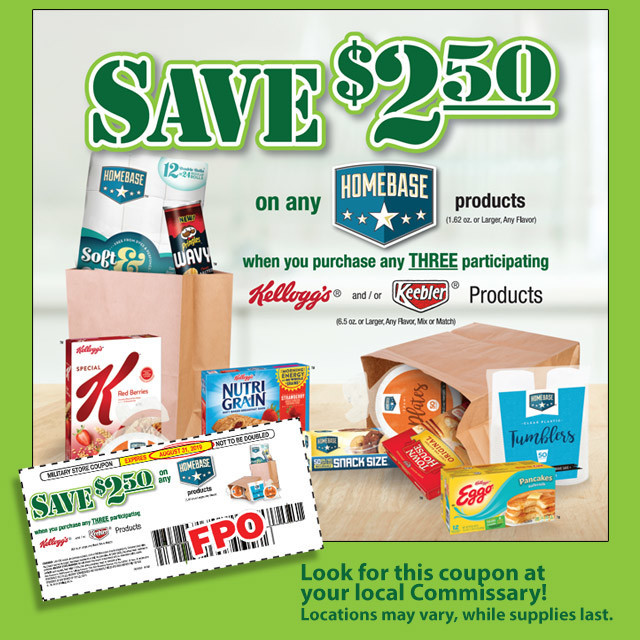 GREAT SAVINGS From Kellogg's!
Look for this coupon in your local commissary! Locations may vary, while supplies last!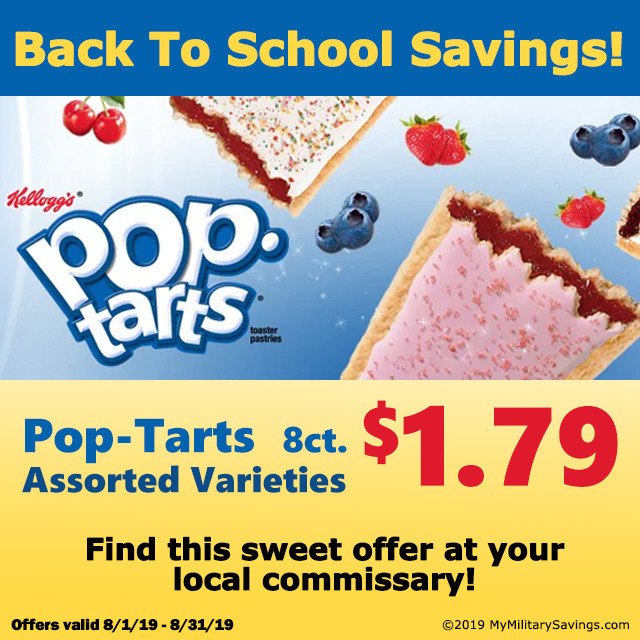 BACK TO SCHOOL SAVINGS From Kellogg's!
Find this sweet offer at your local commissary 8/1/19 - 8/31/19!
Prices listed are only available at Commissaries. Pricing and products may vary by Commissary or Exchange location.
Serve. Save. Enjoy.