Grow with Kellogg Company! Since the 1930's we have been looking for ways to brighten your family's future. Our products are centered on better-for-you ingredients that encourage a healthier tomorrow. Nourish your family with our premium brands such as Special K®, Eggo®, MorningStar Farms®, Pringles®, and many more. Don't forget to sign up for Kellogg Family Rewards to save on even more great products such as fuel and gift cards!
Visit your commissary and exchange store today for great deals on Kellogg Brands.
Giveaways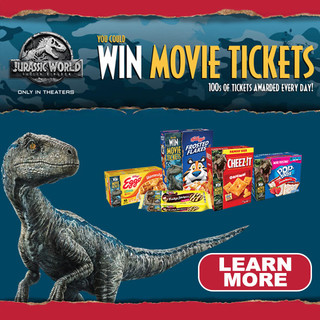 WIN MOVIE TICKETS With Kellogg's!
Buy any participating Kellogg's®, Pop-Tarts®, Eggo®, Cheez-It® or Keebler® product by 8/31/18. Take a photo of your receipt and text with the keyword MOVIE to 89332* OR email to MOVIE@KFR.com by 9/14/18. Register to get an entry into the daily sweeps for movie tickets. Limit 20 entries per day. Winners will be notified by email. CLICK FOR OFFICIAL RULES
Enter Now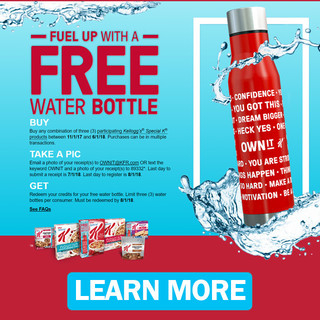 Fuel Up With a FREE Water Bottle From Kellogg's!
Click To Learn More!
Enter Now
Featured Recipes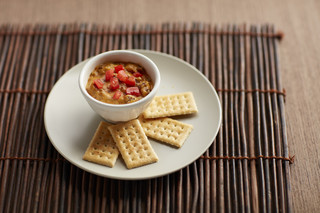 Slow Cooker Cheeseburger Dip
Hearty pub food, like this cheeseburger dip, is a favorite for good reason—it's warm and delicious. Just toss the ingredients into your slow cooker and it cooks itself.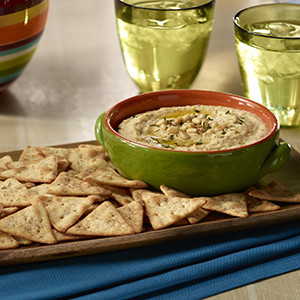 Hummus
A traditional hummus recipe with garbanzo beans, tahini, lemon juice and olive oil, spiced with garlic, pepper and salt.
Prices listed are only available at Commissaries. Pricing and products may vary by Commissary or Exchange location.
Serve. Save. Enjoy.