We are a science-led global healthcare company that researches and develops a broad range of innovative medicines and brands. Our products are used by millions of people around the world, helping them to do more, feel better and live longer.
Features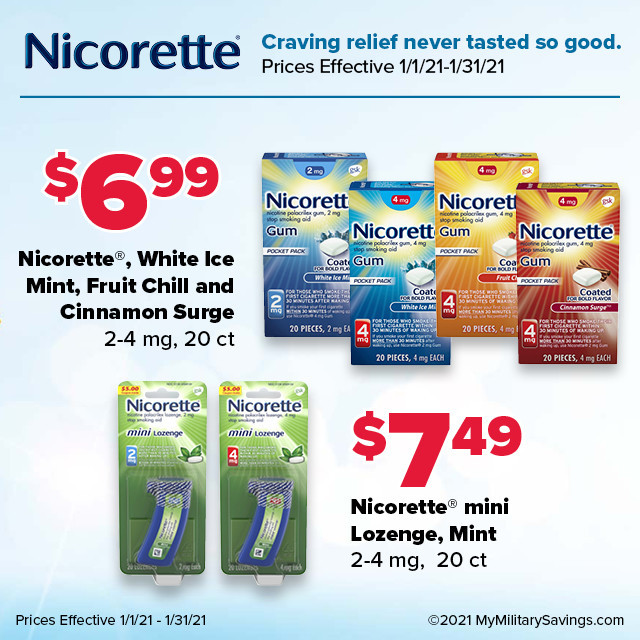 SAVE on NICORETTE!
$6.99, Nicorette®, White Ice Mint, Fruit Chill and Cinnamon Surge 2-4 mg, 20 ct $7.49, Nicorette® mini Lozenge, Mint 2-4 mg, 20 ct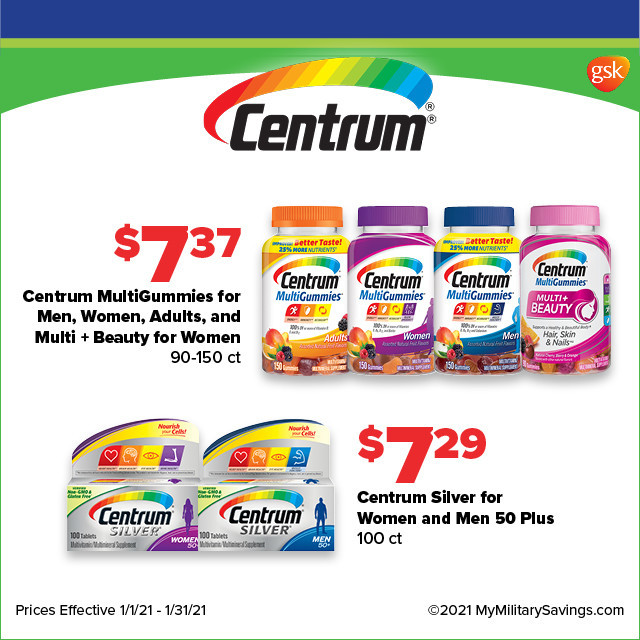 SAVE on Centrum
$7.37 Centrum MultiGummies for Men, Women, Adults, and Multi + Beauty for Women, 90-150 ct $7.29 Centrum Silver for Women and Men 50 Plus, 100 ct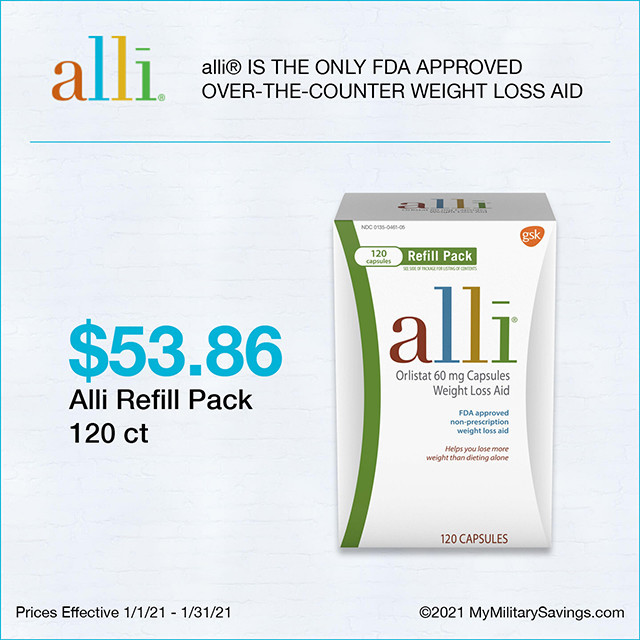 SAVE on Alli
$53.86, Alli Refill Pack, 120 ct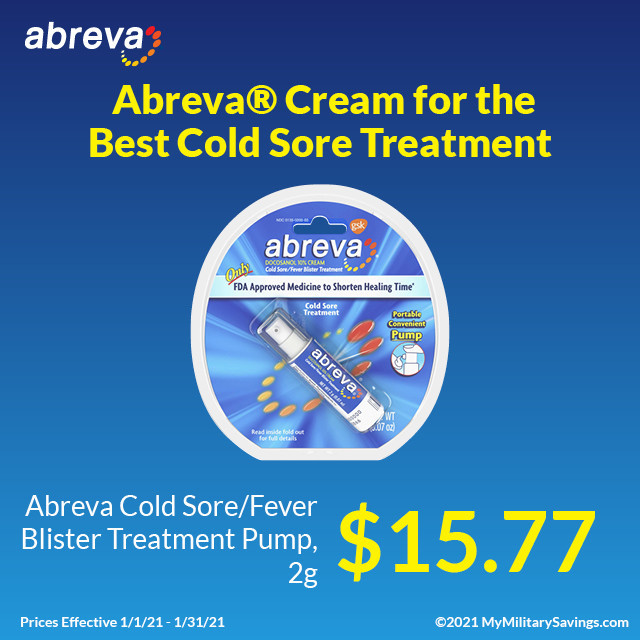 SAVE on Abreva
$15.77, Abreva Cold Sore/Fever Blister Treatment Pump, 2g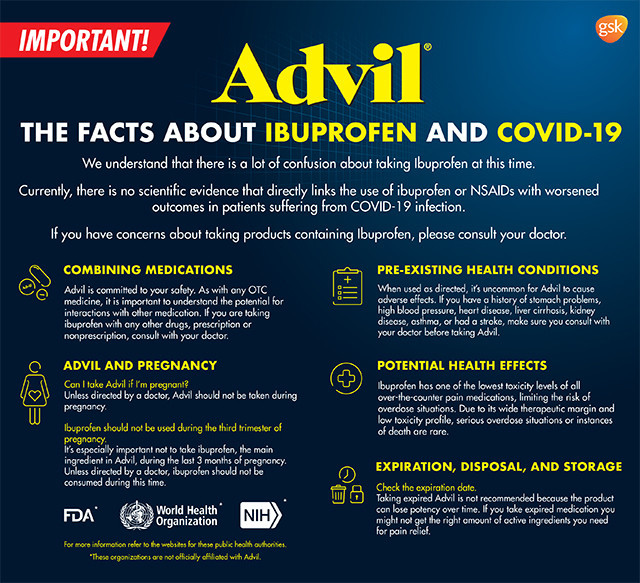 Get the Facts about Ibuprofen and Covid-19
We understand that there is a lot of confusion about taking Ibuprofen at this time.
Pricing and products may vary by Commissary or Exchange location.
Serve. Save. Enjoy.