The Chinet brand of products has been made in America since the 1930s. From that point on, we've been busy developing new ways to help you make more moments special. Some would call that heritage. We consider it our ongoing mission. We've enjoyed earning-and holding-your trust and that of countless others over the past seven-plus decades.
Giveaways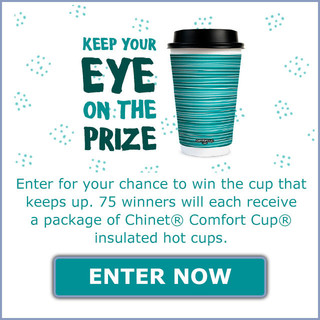 Enter for your chance to win the cup that keeps up!
75 winners will each receive a package of Chinet® Comfort Cup® insulated hot cups. Leave a product review for Comfort Cup on the website of your preferred retailer. Be sure to say that your review is part of our contest using #ChinetComfortCupGiveaway Using the link below, tell us where you left your review. Just fill out the form, and you're entered to win.
Enter Now
Prices listed are only available at Commissaries. Pricing and products may vary by Commissary or Exchange location.
Serve. Save. Enjoy.