The J.M. Smucker Company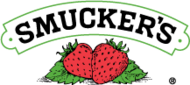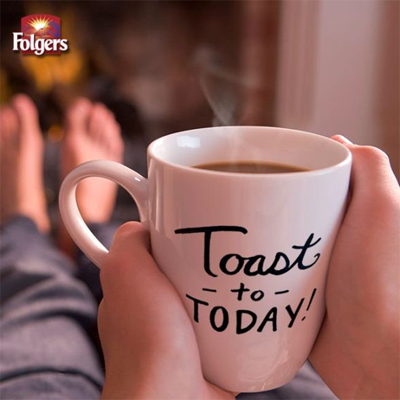 Let's raise a mug and make it a great day!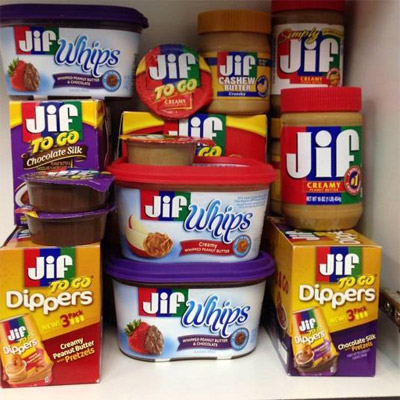 Brrr… It's time to stock up and stay in.
The next time someone does something sweet for you, forgo the thank-you note,
and say "Thanks a latte!" with this delicious cheesecake.
Pancakes are like butterflies. If butterflies were made of butter and you ate them for breakfast.
Need a midweek pick-me-up? These no-bake bites are sure to give you a boost of energy!
$6.99

Folger's® Country Roast

34.5oz

$1.89

Pillsbury BEST® All Purpose Flour

5 LB

$1.85

Jif® Reduced Fat Creamy Peanut Butter Spread

16 OZ

$2.50

Café Pilon® Espresso Coffee

10 OZ

Click here for coupon

$2.49

Crisco® Baking Sticks All-Vegetable Shortening

20 OZ

$1.99

Pillsbury® Sugar Free Yellow Cake Mix

16 OZ

$1.79

Smucker's® Uncrustables® Peanut Butter & Raspberry Spread Sandwich on Whole Wheat

2 OZ, 4 PK

$1.99

Pillsbury® Lemon Poppyseed Quickbread

15.6 OZ

$2.00

Jif® Chocolate Hazelnut Spread

13 OZ

$1.89

Martha White® Self-Rising Corn Meal Mix

5 LB

$1.49

Pillsbury® Aqua Blue Vanilla Funfetti Frosting

15.6 OZ

$1.86

Smucker's® Natural Red Raspberry Fruit Spread

17.25 OZ
Prices listed are only available at commissaries.