The Chinet brand of products has been made in America since the 1930s. From that point on, we've been busy developing new ways to help you make more moments special. Some would call that heritage. We consider it our ongoing mission. We've enjoyed earning-and holding-your trust and that of countless others over the past seven-plus decades.
Contests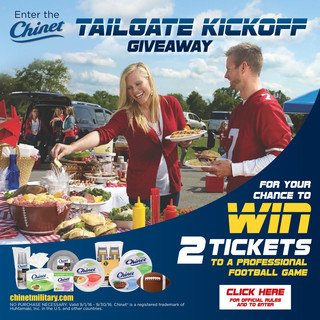 CHINET® NFL TICKET GIVEAWAY
Enter for a chance to win 2 Tickets to a Professional Football Game!
Enter Now
Prices listed are only available at commissaries.
Serve. Save. Enjoy.